Training forever!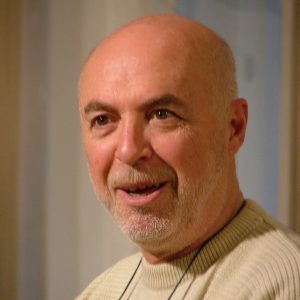 ALthattheatre offers an impulse for artists of any age and from any world region. A preparation for the future? A résumé of your artistic life? A break in the midst of your career? Regardless, your previous education or professional status ALthattheatre will ask only your motivation.
The artistic director Dr. Jurij Alschitz created during 30 years a broad variety of post-graduate programmes, because he knows that the crucial questions arrive only after school when you are facing the professional life. ALthattheatre became the ultimate answer to the everlasting process of professional development as artist in theatre.
Dear colleagues,
For my first book I chose the title "Training forever!". This was more than 20 years ago. I believe in this request until today, and I continue to teach, but the innovativeness of my new training programme ALthattheatre lies in the fact that actors become engaged in the development of knowledge. ALthattheatre does not use a rigid learning process. Instead, the training programme includes the practice of "100 tasks".
The difference to anything you have experienced before is, that we will touch all aspects of all theatre always – with exercises in trainings and short many-voiced lectures, through individual coaching by the teachers, open rehearsals and discussions intertwined with uncontrolled bursts of general improvisations, a feeling of complete spontaneity, impulsiveness and even chaos.
voids
It is essential for the intensity of the practice to be counterbalanced with periods of 'vacuum', temporary collapse, moments of emptiness. It is during these voids that the emerging ideas and seconds of insight are transformed by themselves or by the student into formulas and algorithms of knowledge – self-created knowledge. It is important that this new knowledge arises like a whirlwind of waves from various complementary spirals of thoughts, sentences and ideas. They can then collapse into the exact formula, phrase, word, gesture, point, and then unfold into infinity.
liquid knowledge
Knowledge in ALthattheatre does not stand still. It is constantly moving, evolving, interacting with other ideas, adding, multiplying, changing and even destroying. This is the essence of one of the principles of the quantum technique of liquid knowledge.
quantum birth of knowledge
This game of knowledge does not rely on time. More precisely, this process is the least consistent with the flow of linear time. Beginning and end cease to exist, time rushes, stops, turns back, jumps from one topic or task to another. It is not Time that guides the student, here the student is master of his own Time.
Dr. Jurij Alschitz
Find out how it works in detail:
Certification and all practical information