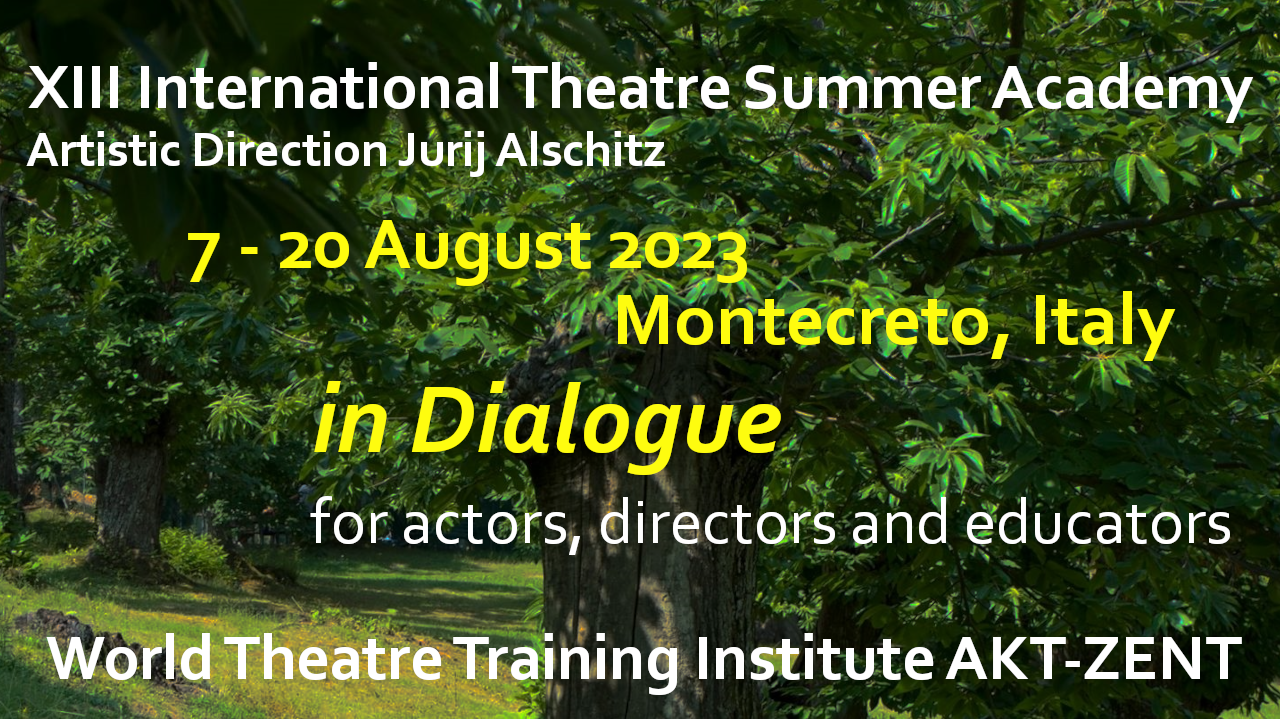 Dear Friends and Colleagues,
We want to invite you to enjoy the summer together once again – with intensive training, artistic exchange and international encounters – in the Italian mountains, in the middle of a historic chestnut forest with wonderful views of the wide open spaces.
7 – 20 August 2023
Montecreto, Italy
located in the Modena Apennines Regional Park
at the foot of Monte Cimone

The World Theatre Training Institute resumes the long tradition of the International Theatre Summer Academy and welcomes all colleagues to work with us on the common theme:
Dialogue
A directing and an acting course will approach the art of dialogue from two sides. A joint training and scene work will bring all participants together.
The Director in Dialogue with the Text and in Dialogue with the Actor
A director prepares – how does he achieve that the text speaks to him? He seeks dialogue, but how do you open the conversation? One understands the text, the role, words as living beings and finds the right keys to their secrets. The Art of Directing lies in bringing this process to life in rehearsals with the actors. Again, it is the art of dialogue to awaken the creative forces of all those involved. There are many ways and forms of working to achieve this. As directors, we should have the most diverse methods at our disposal so that we can always use them purposefully. In this course, participants will get to know some of them, try them out in practice and learn how to use them confidently.
The Nature of Dialogue. Exploration of a fundamental stage language
This acting course on dialogue covers the whole range of dialogical nature – its different principles, forms and possibilities. From physical to philosophical dialogue, from pure play to existential questioning – we encounter the other and thus ourselves. We have the chance to conduct our dialogues in a magnificent setting – in the ancient chestnut forest, on mountain slopes or on the banks of a river. How do thoughts and texts develop not only together with the partner, but in the face of another dimension – nature? A triangle emerges in which the balance of power will be constantly changing.

Information
Language of tuition: English / Italian, on stage: mother tongue
Working hours: all day. Training, lectures, individual rehearsals, work presentations.
The Location
Montecreto is a small mountain village with natural charm known for its unique chestnut forest, which creates an atmosphere of great serenity and peace.
We will work in the small theatre, which was re-activated by artists of the Čajka Teatro during the last years. Mostly, we will use various outdoor spaces.
Accommodation
Next to the theatre space is a very simple guesthouse / foresteria with large shared rooms at our disposal at the reasonable price of 25€ per night p.p.. Cooking can be done in a large professionally equipped kitchen.
If you don't want to stay at the Foresteria, you should look for an apartment as early as possible, since Montecreto is a popular summer holiday resort. We will connect interested participants as needed.
How to get there
The nearest airport is Bologna. The nearest train station is Modena. From there by bus / transfer.
Application procedure
Please use the APPLICATION FORM
We will reply in a short time if your application is accepted.
To complete your registration, please transfer a registration fee of 150 € as the first instalment of the participant fee. Only after this payment, your place will be reserved and you will receive the preparation materials.
The registration fee is not refundable.
In case of cancellation, refunds are only possible, if you send a participant substituting your place.
Tuition fee
Directing course: 750 € | Early bird: 650 €
Acting course: 600 € | Early bird 500 €                            
The early bird price is valid until 15th of May 2023 (registration payment)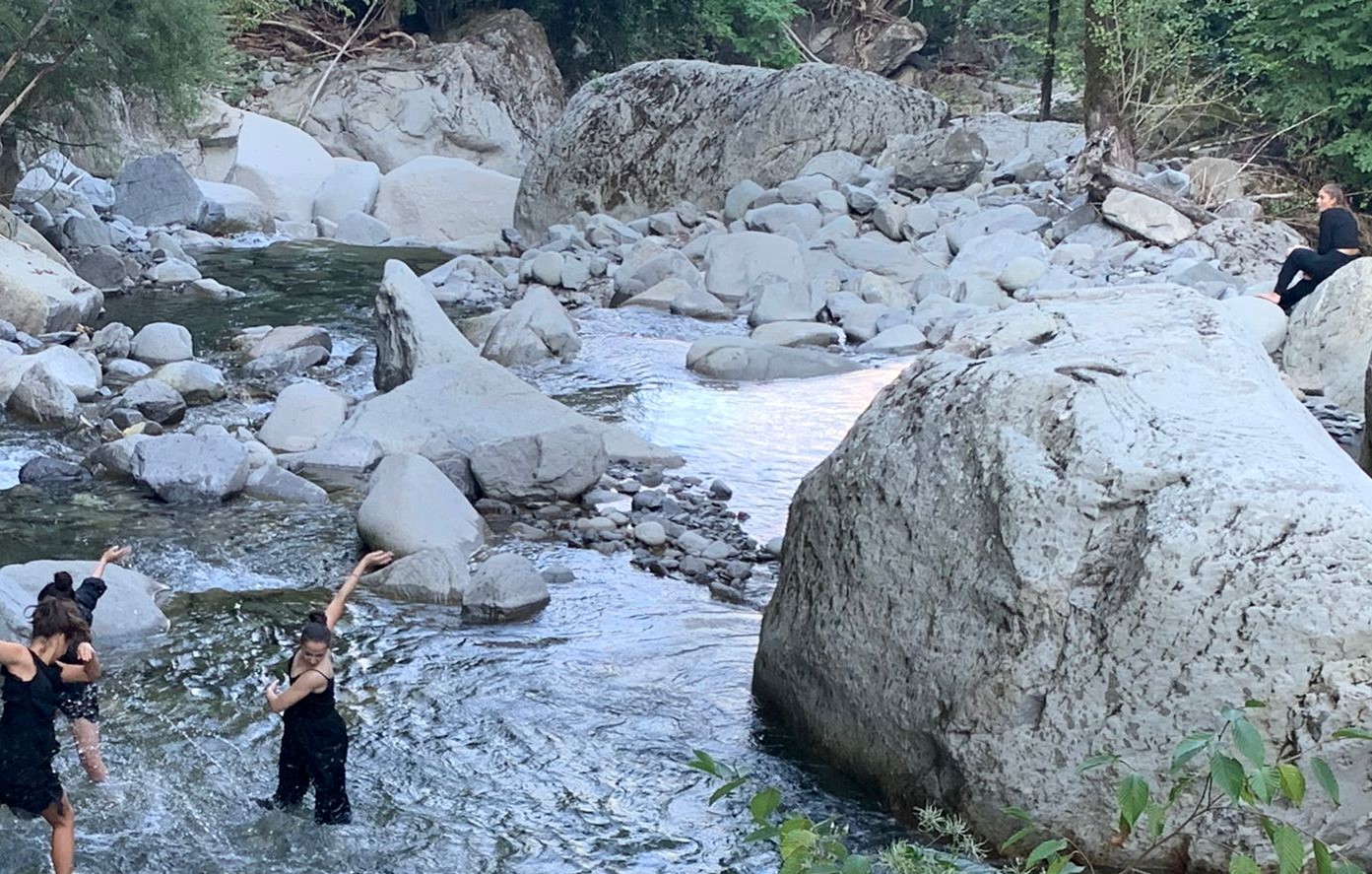 Dear colleagues, we would be very pleased if this offer could be spread among your friends and colleagues. Thank you!

_________________
akt.zent@berlin.de