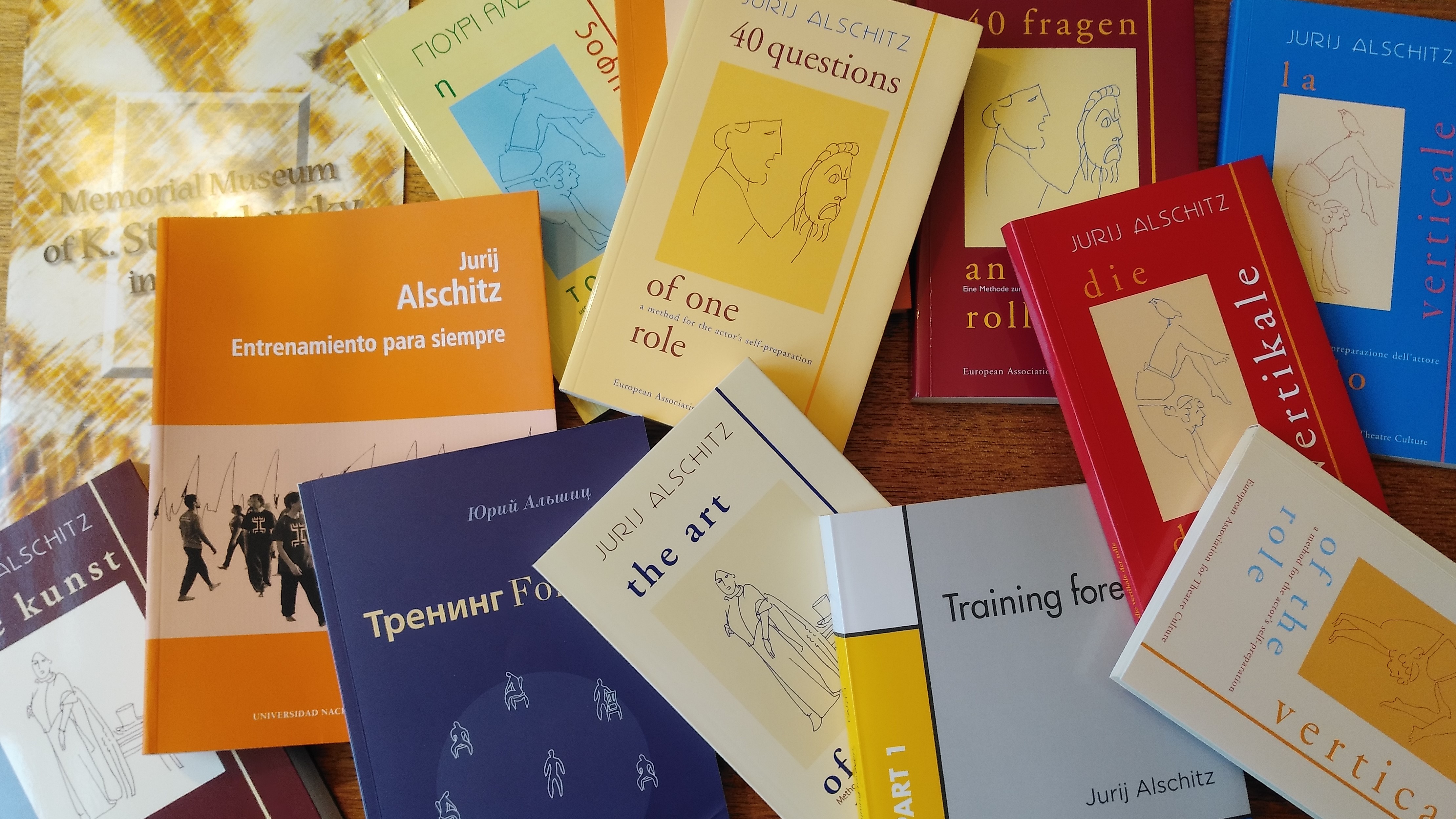 Dear Colleagues and friends,
We hope you all find your ways to produce, rehearse and play in whatever way is possible in these strange times. The World Theatre Training Institute AKT-ZENT/ITI will remain online during these months and we hope to offer interesting opportunities to all those who want to use the winter time for self-study and artistic research.
In the directing seminar, Jurij Alschitz will touch on several important topics: He will make provocative suggestions about the theme of "event", which is essential for the question of how to deal with modern dramaturgy as a director. This leads to the art of making an analysis in such a way that it becomes a source of energy for the actors in their play. And finally, the highest art: how do I work with actors?
The on-going programme My System of Stanislavsky invites discussion with its third theme: Action and affective memory, which means nothing other than asking oneself about the truth on the stage.
Above all, we invite everyone to start the New Year again with our traditional International Directors' and Trainers' Colloquium. Jurij Alschitz will share his findings about Quantum Pedagogy
Use the early bird offer until 6 December!
Finally, we want to give everyone a Christmas gift idea: The classics by Jurij Alschitz as a complete package, available through our bookshop. They promise to be enjoyable reading, inspiration and companions for a long time.
With best regards and wishes for the Advent season
The team of the World Theatre Training Institute AKT-ZENT
All times refer to Berlin/Paris time UTC+1
The Craft of Directing

Leading the creative process

3 December from 15-18:00
The performance as a space of events

10 December from 15-18:00
Seven secrets of unfolding text and action

17 December from 15-18:00
The mastery of conducting rehearsals

You can visit one or all sessions.
More information here

My System of Stanislavsky

The dialogue meeting between Dr Jurij Alschitz and Dr Olga Lapina continues.


You are invited to join the third episode on the Stanislavsky system and its application to contemporary theatre practice with the topic Action and affective memory. Asking the eternal and most essential question of our profession: What is truth on stage?

Monday 13 December 2021 at 15:00 – 18:00

All further themes, all dates, all details: here

XXVII International Directors' and Trainers' Colloquium 2022

The Basis of Quantum Pedagogy

Theory – Methodology – Training

Jurij Alschitz and team invite all colleagues to start the new year together – online.

6 – 8 January 2022 from 15 – 18:00

more Information here

Use the early bird price until 6 December!

Here you will find the various topics on the art of acting and directing that make up the "School of Jurij Alschitz" in its entirety. A school of freedom and creativity, in the sense that everyone should develop their own methodology out of technical know-how. A school based on "training as method". In the books you will find exercises and inspiration to create your own personal training.

 Your package: special offer!