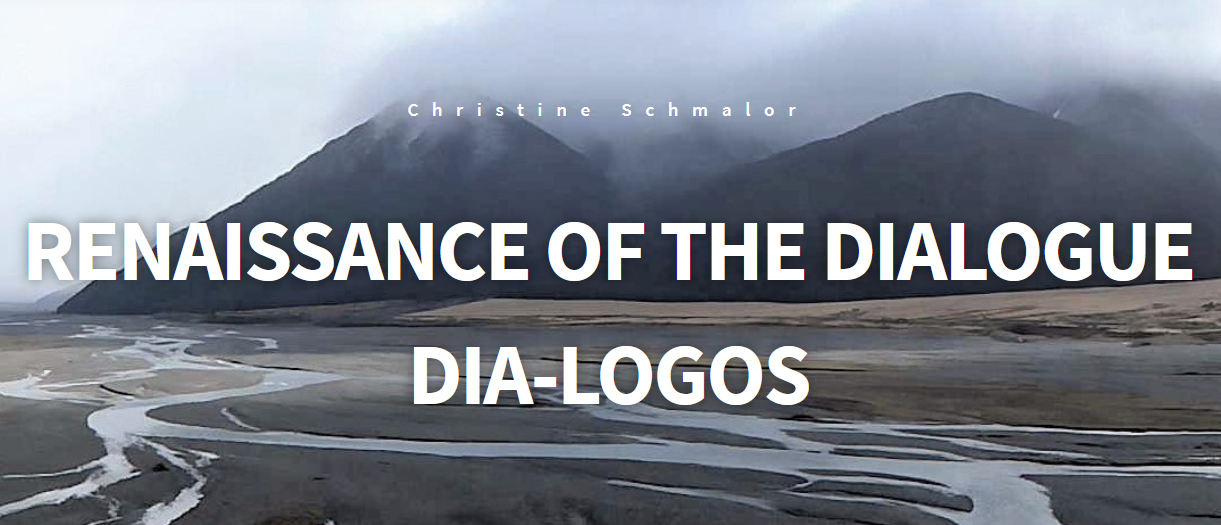 Course for actors with Christine Schmalor
22 Feb – 11 March 2021
6 sessions on mondays and thursdays at 19:00 – 21:00 UTC+1

Welcome to my research on the Renaissance of dialogue. The most exciting moment during a real dialogue is that of the "dia – logos". What does that mean? Contrary to the common belief that Dialogue – as opposed to Monologue (one speaks) – simply means that two people are speaking, a much deeper and more beautiful meaning is hidden behind dialogue. 
"Logos" was the beginning of everything. The sense, the word, reason – a term whose meanings go to infinity. "Dia" means "through, but also apart". Now, please, start playing with it and put the two words in its possible meanings together…. In this course we are going to explore Dialogue in terms of the dia – logos. How to act such a dialogue? What conditions do we have to create to clear the way for a process that we can only initiate and then ride like riding on a super wave?
The course includes cultural dialogue and will be attended by artists from different countries. It is held in simple English, practical work is done in the respective native language.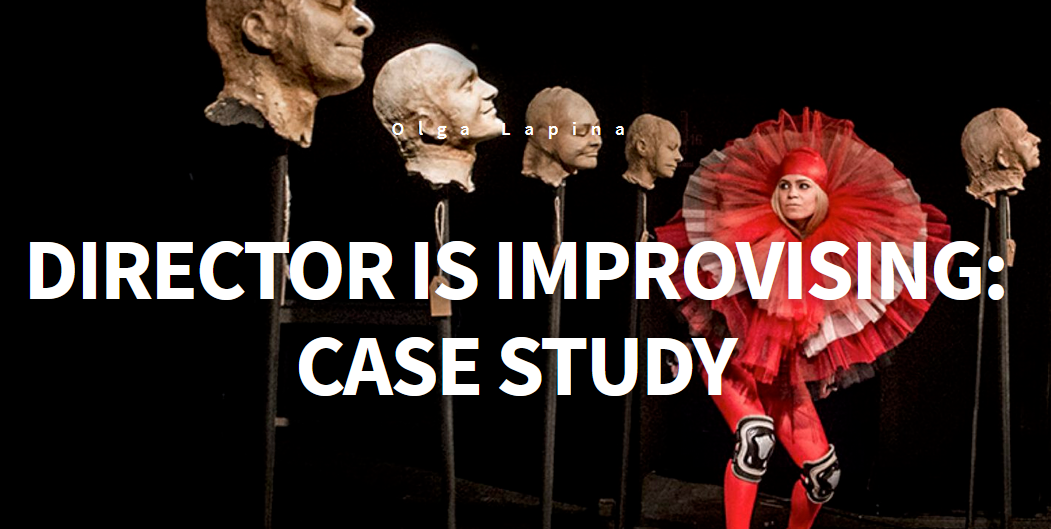 Masterclass for directors with Dr Olga Lapina
on methods and strategies for performance-making
05 – 07 March 2021, Friday – Sunday always at 12 – 13:30 UTC+1

The work of director unites great number of tasks on the wide spectrum from methodological analysis and solid performance vision to flexibility and plasticity of hands-on work with actor in ever-changing rehearsal process. The necessity to combine frames of the clear strategy with artistic freedom and improvisatory nature of creation is a challenge for any director, despite of the school, background and experience. But exactly in this union between strategy and improvisation lays a huge potential for enriching our personal directing vocabulary and arsenal. Lets second-guess our knowledge of improvisation as merely acting tool and harvest the best fruits of its philosophical, cognitive and artistic possibilities to enrich the feast of directing visions, techniques and methods.
This masterclass is based on detailed study of three cases of my personal directing practice in three different directing strategies. Each of this strategies involves improvisation in different, well-pronounced and artistically justified way. They are not only a solid examples of contemporary theatre practice, but also a part my artistic doctorate research, so they will provide you both with academic back-up and practical knowledge, letting you adapt and use these methods in your own directing practice.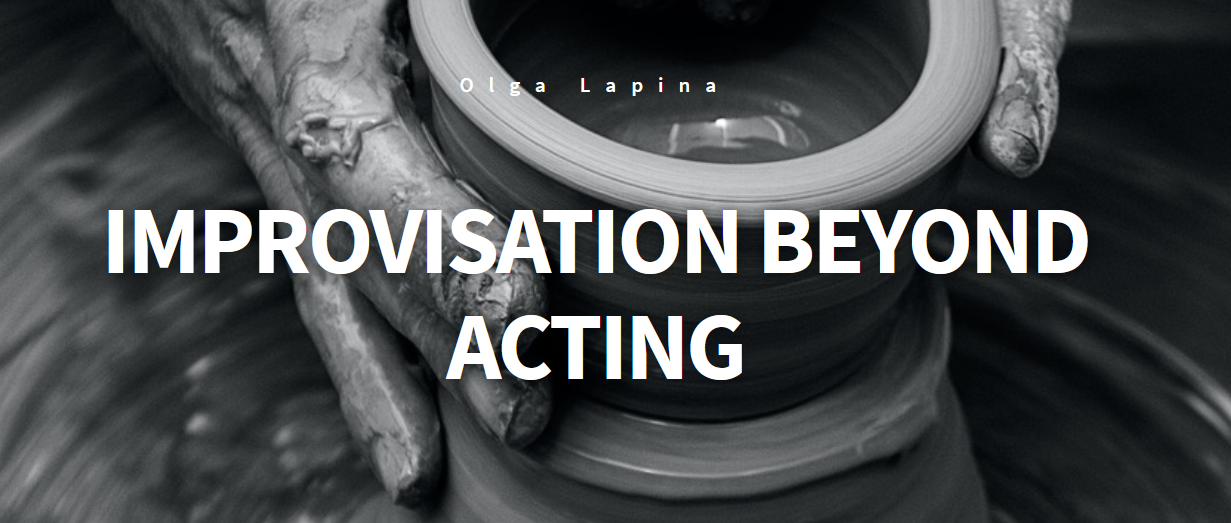 Your spontaneity
Seminar for actors and directors
with Dr Olga Lapina

Thursday 18 February at 10:00 – 11:30 UTC+1
The word "improvisation" is so casually used in everyday theatre practice by thousands of professionals, that it seems there are no questions left about the meaning of this word. On the other hand, when the term is used, it can refer to anything in the vast gap between acting technique and a metaphor for anything somewhat spontaneous. The fact that there are not so much studies done in the field of improvisation only adds to this confusion.
This seminar is an invitation to share  – and to question – our knowledge and our believes about improvisation as a tool, which we tend to attribute exclusively to the field of acting. Our discussion will include theory on improvisation both as an artistic tool and as an artistic world view, and will open a space for you to define the meaning of improvisation yourself – in the most useful way for your everyday theatre practice.